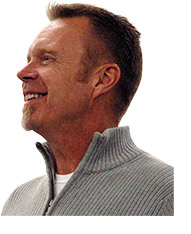 Bob Tunnell - President & General Manager
Bob manages the day-to-day business operations of the Bimmer Haus Performance Group and serves as a consultant on all racecar prep and development.
Bob's first foray into professional motorsports was as General Manager of Seattle International Raceway in the early 1980's overseeing all facility operations and promoting NHRA and AMA events. He continued to promote Indy Car, IMSA, and NASCAR races in the Seattle and Portland markets before joining Warren Miller Films as Associate Producer on 10 feature-length films and Executive Producer of more than 50 nationally syndicated television shows (including 5 about auto racing). Bob also served as General Manager of Warren Miller Entertainment overseeing all day-to-day operations prior to the company's acquisition by Times-Mirror Magazines and ultimately AOL.
Over the years Bob has performed stunt and high-performance driving sequences for feature films and television shows and appeared in several national and regional television and newspaper automotive ad campaigns. He has also taught high performance driving, vehicle evaluation, and corporate motivational programs for nearly a dozen European, Asian, and North American automotive manufacturers.
As a competitor, Bob has won 13 Solo II and ProSolo National Championships and is one of only two (the other is his wife, Patty) in SCCA Solo history to win a National Championship in 5 different categories. Bob is also a recipient of the SCCA Solo Driver of Eminence Award and the SCCA Solo Cup, the highest honor awarded in the SCCA Solo program. He is a graduate of the Jim Russell and SCCA Competition Driving Schools and holds numerous road racing track records in Showroom Stock and Touring class cars.
Bob also serves on the Board of Directors of Sozo International, a humanitarian aid NGO serving critically poor and disadvantaged people in Afghanistan. In recent years Bob has made 22 trips to Afghanistan to provide emergency aid and long term developmental support in a refugee camp called Barek Aub north of Kabul. Bob's wife, Patty, is also involved in the work in Barek Aub and has traveled there 12 times with him. They both have plans to go back again in 2019.
In his spare time (those rare weekends not spent racing or traveling) Bob enjoys outdoor activities like golf, scuba diving, golf, heli-skiing, more golf, and hiking with Patty. And then maybe a little more golf.
Although he denies being a "collector," Bob currently owns ten BMWs: a 1995 M3, 2001 740iL (daily driver), 1996 740iL, 1995 525i, 2005 325Xi, another 2005 325Xi, yet another 2005 325Xi, a 2003 330Xi, a 1994 325i, a 2003 M3, and has built the 1995 M3 into an E-Modified autocrossing monster into which the guys have dropped an LS3 V8. In the past he has also owned a 2002 M3, a 1994 325i, 1994 325is, 1997 M3 sedan, 1998 328iC, 1991 318is, two 1989 325ix's, a 2002 330i, a 1988 525i, and a 1990 M3.
back to top